Anita Miranda, 24, stands in the family bedroom that suffered the least amount of structural damage on Thursday, December 14, 2017. The family is living in their flood-damaged house without power, running water or heat after Miranda said FEMA cut them off from its hotel assistance program for Hurricane Harvey victims.
David Carr, New York Times columnist.
Flo Rice, 56, was wounded in both legs during a shooting at Santa Fe High School that left 10 dead and 13 injured. She now advocates for more school safety and emergency training for substitute teachers.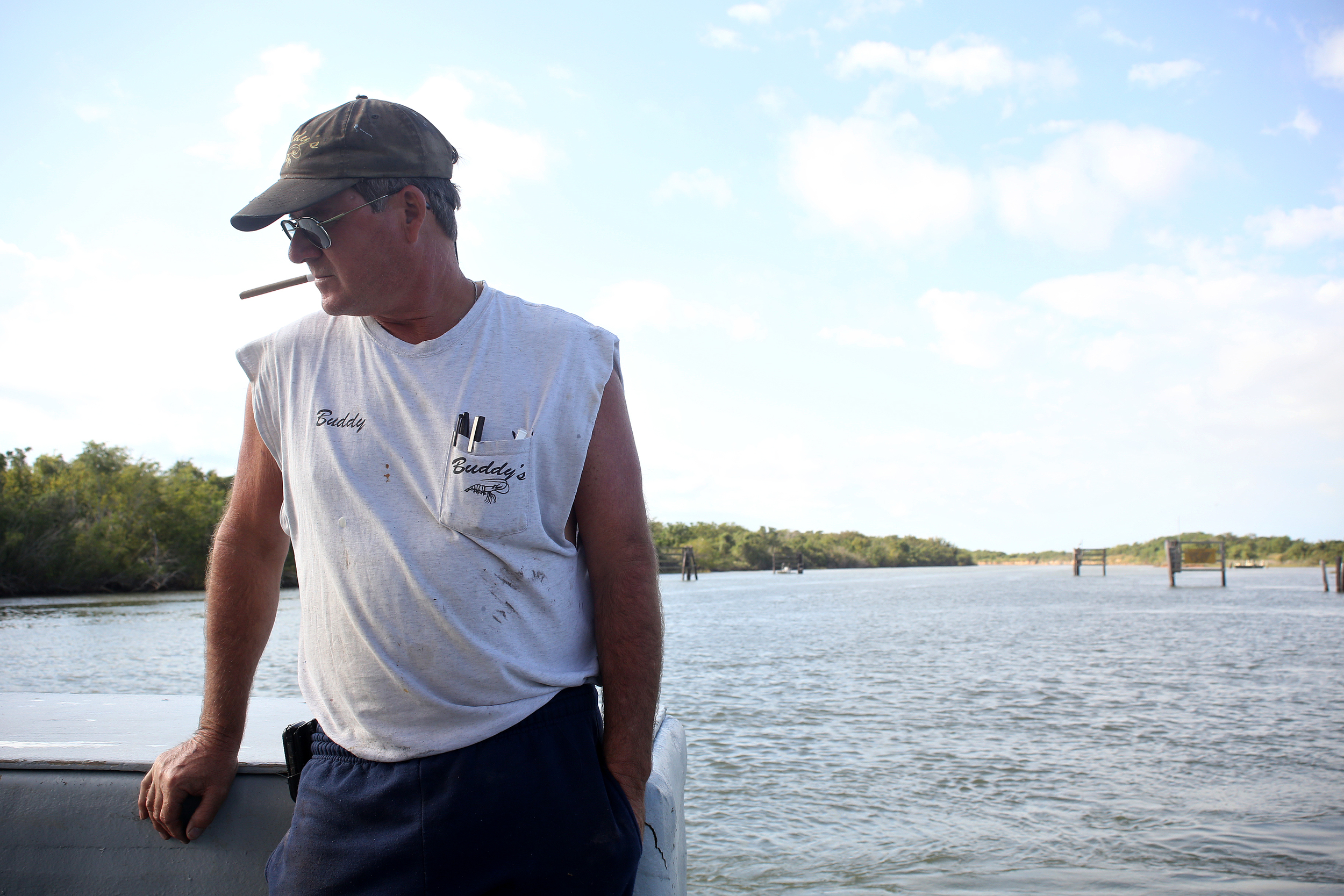 Buddy Treybig, a longtime shrimper on Matagorda Bay, said fishing there has never been harder. Prolonged drought and demand for water upstream in the Austin area have meant less fresh water flowing into the bay, which is essential to the marine life that provides incomes for coastal residents.
Local chapter presidents of Students for Trump use social media as a new form of grass-roots activism to rally supporters across the greater Houston area. After having worked together online, the members met for the first time on Thursday, March 25 at a member's gated community home in Missouri City.
Community elder Paul Boeur in Rosharon's Wat Buddha Raksmey temple.